Republic of Genosha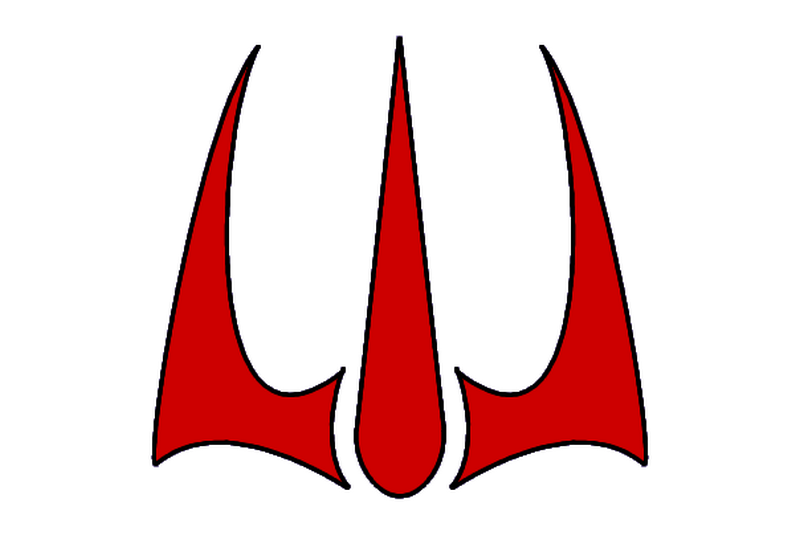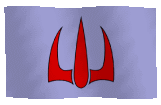 Genosha, officially the Republic of Genosha, is a small crescent-shaped island located to the northeast of Madagascar, on the eastern coast of Africa in the Indian Ocean. The island has two major cities, Carrion Cove and Hammer Bay, the capital city. Genosha seems like the ideal place to live, a high standard of living, an excellent economy led by advanced technology companies and ample food and space for all. However, this apparent utopia is anything but. Genosha's prosperity was built on the backs of its mutant population, who tested genetically-positive and who were altered in mind and body to become mutates, servants of the state. The mutates were policed by magistrates, and many were kept in concentration camps.
The X-Men have been to Genosha four times. The first time, they were there for Madelyne Pryor, who had flown some escaped mutates off the island, and who had been hunted down by the magistrates and imprisoned. The X-Men were themselves captured, but mamaged to escape and bring down the Citadel they were in, but they could not topple the social system. Later, Storm and one of the New Mutants were captured by magistrates and arraigned for crimes against the state. When the remaining X-Men and New Mutants, along with X-Factor came to their rescue, they too were captured and put on trial. They eventually escaped and brought down the corrupt government, leaving a new regime in charge which promised to treat mutants better. See X-Tinction Agenda. The third time was actually to aid the Genoshans against the original Acolytes, who were slaughtering humans in the name of mutant supremacy. The fourth time the X-Men went to Genosha was to find Quicksilver's daughter Luna, who had been abducted by Cortez. The team was joined on this mission by the Avengers. See Bloodties.
Genosha is still a country in turmoil. However, after Magneto made a second attempt to disrupt the Earth's magnetosphere, the U.N. ceded control of Genosha to him, in the hope that the civil war would keep Magnus to busy to ever threaten Earth again. Magneto became the ruler of Genosha, and has, contrary to all expectations, actually succeeded in restoring most of it to its former glory. There are still racial prejudices, but now they are directed from mutants towards humans. There are also internment camps for those suffering from the Legacy Virus. Quicksilver joined his father's regime, hoping to offer a voice of reason, but after Magneto crushed the Carrion Cove rebellion and used the mutate technology to restore himself to full power, he left.
Geograhic Coordinates
located to the northeast of Madagascar, on the eastern coast of Africa in the Indian Ocean, approximately 4º S, 55º E
Points of Interest
• Hammer Bay (Capital City)
ο Magneto Monument
ο Magda Square
ο Havershaw Heights
• Carrion Cove
• Ridgeback Mountains
Languages
The major language of Genosha is English.
Economy
The monetary unit used in Genosha is the Genoshan Dollar.
Genosha was a thriving country, one of the richest in the world. However, the nation's wealth was due to using mutants as slaves.
The richest and influential citizens lived at Havershaw Heights away from the poorer parts of the country.
Politic and international relations
The capital and largest city of Genosha is Hammer Bay. It was home to the central government.
Genosha is a parliamentary democracy and a member of the Commonwealth of Nations. Prime Minister David Moreau was in power for over fifteen years. Sasha Ryan was the Commissioner for Mutant Affairs, the second most powerful position on Genosha, with wide-ranging powers over the entire mutant population.
Genosha was an apartheid state, the government tested their citizens, and any mutants were stripped of basic rights. Citizenship in Genosha was permanent and the government did not recognize any immigration. Citizens who attempted to leave the country were tracked down and forcibly brought back to the island by the special police force known as Magistrates, and mutant problems were handled by a special group of mutants known as the Press Gang. The Press Gang consisted of Hawkshaw, Pipeline, and Punchout, and were aided in their task by Wipeout.
Genoshan Citizenry
Dr. David Moreau

Genegineer

Fighting
Typical
Agility
Typical
Strength
Typical
Endurance
Good
Reason
Incredible
Intuition
Good
Psyche
Good
Health
28
Karma
60
Resources
Incredible
Popularity
50
Talents
Leadership, Bureaucracy, Politics, Genetics, and Mutation (+1CS on all such FEATs).
History
Dr. Moreau is the Genegineer, the current leader of the Genetics Directorate of Genosha. As such he is responsible for overseeing the identification, transformation, and maintenance of the mutant work force, and to that end works extensively with the Magistrates. Dr. Moreau seems to be a compassionate man who considers the mutants's state to be a necessary evil if the Genoshans are to survive. He thinks of the mutants as property of the state, to be cared for in a humane fashion, but not be treated as equals.
Magistrate Anderson
Chief Magistrate
Fighting
Excellent
Agility
Excellent
Strength
Good
Endurance
Excellent
Reason
Excellent
Intuition
Good
Psyche
Excellent
Health
60
Karma
50
Resources
Good
Popularity
0
Talents
Leadership, Guns, Military, Bureaucracy, Espionage
History
Chief Magistrate Anderson is the official leader of the Magistrates, the mutant control officers of Genosha. In addition, she is responsible for maintaining Genoshan security from internal and external threats. Native mutant uprisings and runaways are considered internal dangers, while terrorists such as the X-Men and other mutant groups are considered external threats. Anderson is aided by her Magistrates, and in combat may be found equipped as they are. For affairs of state she prefers her standard dress uniform. She is a by-the- book Genoshan who is intensely loyal, and considers pro-mutant feelings to be subversive in nature.
Typical Magistrate
Fighting
Good
Agility
Good
Strength
Good
Endurance
Excellent
Reason
Good
Intuition
Good
Psyche
Good
Health
50
Karma
30
Resources
Typical
Popularity
0
Talents
Military, Force Rifles, Pistols, Resist Domination.
Equipment
The Magistrates are equipped to handle threatening mutant situations. To that end, they are equipped with:
Body Armor of Excellent protection from physical attack and Remarkable against energy attacks.
Force Rifles of up to Incredible damage with range of 4 areas.
Pistols for Good damage up to three areas away.
Grenades: Smoke and Knockout gas of Amazing intensity. Explosive grenades of Incredible intensity, 1 area radius.
Goggles to protect from light and energy based attacks, Remarkable protection.
History
The Genoshan Magistrates operate as the national police force with the aim of controlling the mutant population. They are called into service in case of mutant uprising, or potential mutant unrest. The Magistrates are aware of the treatment of mutants, but most do not consider the mutants to be humans or creatures to be treated humanely.
Typical Mutants
Fighting
Good
Agility
Good
Strength
Good
Endurance
Excellent
Reason
Good
Intuition
Good
Psyche
Good
Health
50
Karma
30
Resources
Typical
Popularity
0
Known Powers : The abilities of Genoshan mutants vary depending on the job. Most mutants are limited to one or two powers in order to reduce potential danger from them in case they run amok. Typical mutations instilled in the Citadel of Genetics include:
Elasticity at Remarkable level.
Thought Projection at Remarkable level.
Energy Rays at Remarkable level.
Healing at Remarkable level.
Earth Control at Remarkable level.
Plant Control at Remarkable level.
Genoshans choose to avoid mutations which may allow the individual to escape, such as wings or teleportation, or could prove dangerous to the human overlords, such as destructive rays or claws.
Equipment : The Magistrates are equipped to handle threatening mutant situations. To that end, they are equipped with:
Skinsuits: The skinsuits offer Excellent body armor from physical and energy attacks, with the exception of the Magistrates' force rifles. They also provide Good protection from heat and cold, and are self-contained enviromental suits. They also prevent mutant mating and replication.
Talents
Whatever job they have been trained to do. In addition, they are -1CS for mental attacks, a gift from Wipeout that serves as a reverse Resist Domination.
History
The mutants of Genosha are a slave race, referred to as "modules" in official records, and as "genejokes" by the Magistrates. They are tailored to their craft, and if a surplus is exhibited in one area, they are modified to fit a new area. Locked in their suits, which are bonded to their skins, the Genoshan mutants are easily identified.
Genoshan mutants are trained to be subservient to their human masters, on pain of beatings and torture by the Magistrates. To this end they are often herded and controlled like sheep and will be subservient to the meanest human whim. This form of control has not crushed their growing hatred for the humans, though it does give the appearance of obedience.
Hawkshaw
Fighting
Good
Agility
Good
Strength
Good
Endurance
Excellent
Reason
Excellent
Intuition
Good
Psyche
Good
Health
50
Karma
40
Resources
Good
Popularity
0
Known Powers
Hawkshaw may or may not have superhuman powers of a mechanical nature. He either seems to have additional cyborged senses, or access to such sensor devices, which allow him to detect mutants and those with latent abilities with Amazing ability. The cloaking protection of the X-Men foiled this ability, so that although they could be seen, they could not be detected by these mechanisms.
Talents
Leadership, Military
History
Hawkshaw is the leader of the Press Gang, a team of Genoshan nationals of superior power used to extradite runaway mutants. He, Pipeline, Punchout, and whatever Magistrates he needs can enter a country and send the fleeing mutant back to Genosha using Pipeline's abilities.
Pipeline
Fighting
Typical
Agility
Typical
Strength
Typical
Endurance
Excellent
Reason
Excellent
Intuition
Good
Psyche
Good
Health
38
Karma
40
Resources
Typical
Popularity
-5
Known Powers
Transmission: Pipeline has the Unearthly ability to digitize people and feed them without harm through a specialized phone link with Genosha. This teleports them there. In addition to sending people to Genosha, Pipeline can summon aid in the form of Genoshan magistrates. No known mutant ability can prevent a character from being transmitted. Pipline may be able to transmit himself without special equipment.
Phone Uplink: To prevent loss of signal (and potential damage to the character being transmitted), Pipline uses a special modem for calling to and from Genosha. This modem is made of Good strength material. He cannot send others without this phone link.
Talents
Computers
History
Pipeline is a Genoshan with the ability to reduce others to a digitized image which can then be fed over the phone lines to Genosha. It is not known whether he is a mutant, an altered human, or even a cyborg, but, regardless of the nature of his powers, he is very useful in recovering escaped mutants and in summoning aid from Genosha.
Punchout
Fighting
Remarkable
Agility
Good
Strength
Incredible
Endurance
Remarkable
Reason
Good
Intuition
Typical
Psyche
Good
Health
38
Karma
40
Resources
Typical
Popularity
-5
Known Powers
No apparent superhuman powers other than increased physical attributes.
Talents
Military
History
It is not known whether Punchout is truly a mutant. Regardless of the source of his powers, he is the muscle for the Genoshan Press Gang, an organization of super-powered operatives whose mission is to return escaped mutants to Genosha.
Wipeout
Fighting
Poor
Agility
Typical
Strength
Poor
Endurance
Excellent
Reason
Good
Intuition
Good
Psyche
Excellent
Health
34
Karma
90
Resources
Good
Popularity
0
Known Powers
Power Elimination: Monstrous ability to remove a target's mutant abilities permanently. Does not affect technological, mutated or mystic powers. Wipeout can restore powers he eliminates as a power stunt.
Memory Elimination: Monstrous ability. This effect lasts until Wipeout restores the victim's memory.
Talents
None
History
An elderly mutant, Wipeout is responsible for removing the powers of rebellious and dangerous mutants. He is considered very valuable by the Genoshan Government, and travels with a full compliment of Genoshan magistrates.
Sources:
http://www.geocities.com/jasonrpg/Genoshans.html
http://mutanthigh.dnsart.com/