Deviants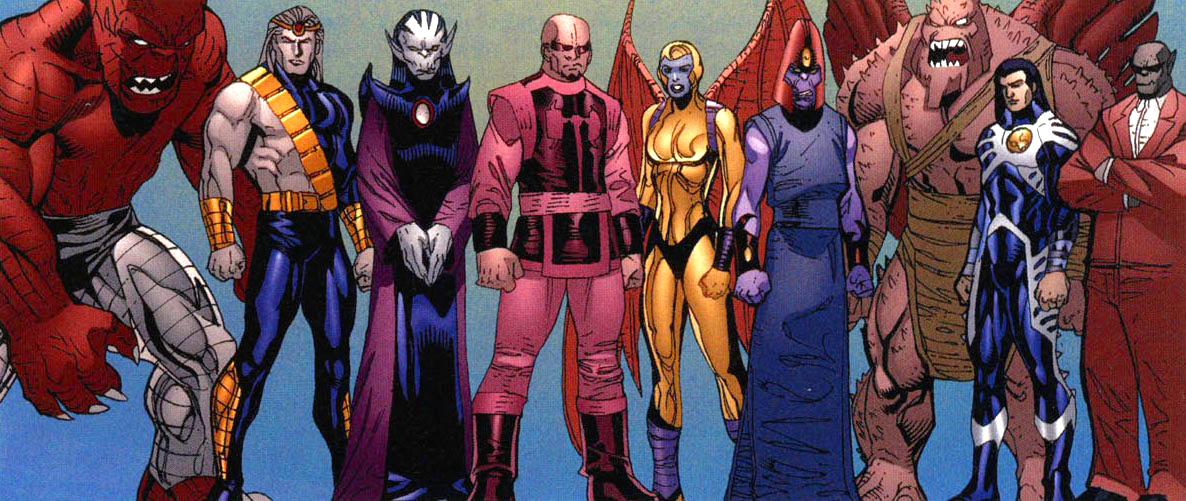 History
When the Celestials first landed on Earth, they modified human genes to produce two distinct separate races, the Deviants and the Eternals. The Deviants were created with a genetically unstable gene structure, so that each generation will be radically different from previous generations. Any Deviant character has the choice of additional strength benefits (in addition to any rolled for the character) or two additional powers.
Deviants have a warped sense of beauty, regarding hideousness as attractiveness and vice versa. Corruption is valued. Deviants judged unacceptable are slain by their society, so those with exceptional appearance or powers may be renegades at best. They rule large areas of underground caverns, with their main base being the Lemurian city of Toads.
Deviant technology is highly advanced, but the race has yet to understand how to correct its genetic curse.
Typical Deviant

Fighting

Good

Agility

Typical

Strength

Typical

Endurance

Good

Reason

Good

Intuition

Poor

Psyche

Poor

Health

32

Karma

18

Resources

Not Applicable

Popularity

0
Known Powers:
Strength of +2CS or 2 additional super powers rolled randomly.